So it is a new year, and a new semester. Wow, 2007 was a big year. I was accepted into grad school, met someone special, moved to st. louis, started grad school and so much more. And 2008 is starting out great already. I can't wait to see how this one turns out, I am sure there are lots of great things to come.
So this semester promises to be a good one. I continue to work at Headstart but will also have a client at a juvenile detention center. I am taking several classes that will prove to be interesting I am sure... Multicultural Issues in Art Therapy, Group Art Therapy, Child and Adolescent Art Therapy and Research Methodology (where I will be starting work on my thesis EEK!). And wouldn't you know,
before
classes start tomorrow, we already had homework!!
For our first assignment of the semester we were to view House of Sand and Fog, which is a really great film—albeit depressing as hell, and then make an art response and writing response to it. In the movie there is a quote "In my country, there is an old belief that if a bird flies into your home, it is an angel who has come to guide you . . ." and I found it to be one of the central ideas in the film. However this
angel
did not bring peace and harmony, but death. And so my art piece was centered around these two themes.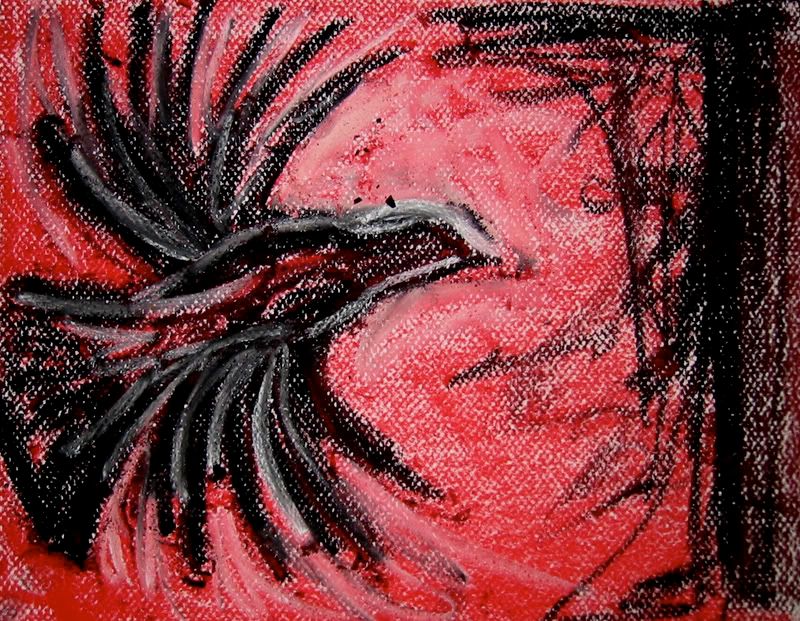 And this piece is one that we did before break that I never posted. It was the last day of clas and we were talking about growing old. This whole experience was very emotional for me, but not because of the piece. As a group we bonded immensely over the course of the semester, specifically in the last several days... I have to admit that I chose collage because I did not have the creative energy to do anything else. But the symbolism in it has to do with growing old graceful and always learnign and always being beautiful and who you are...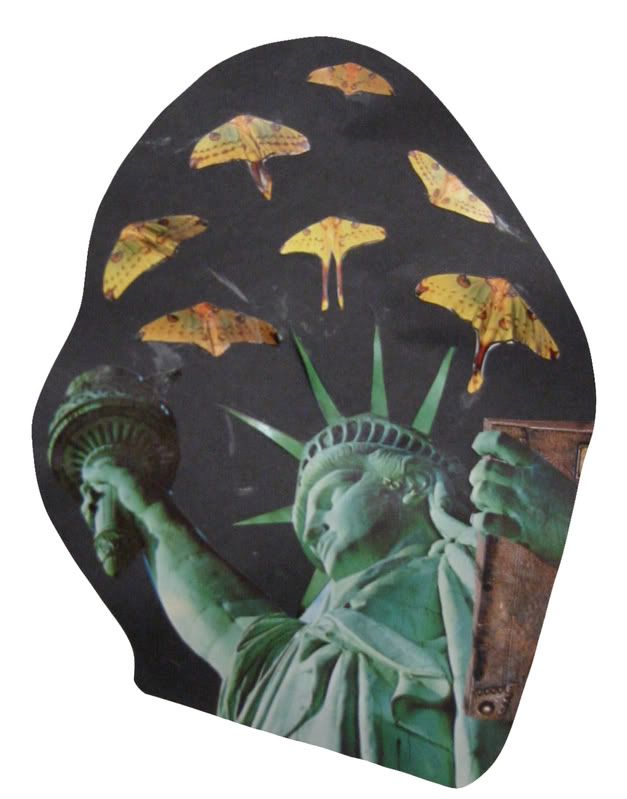 I am sure that there is much more to come, I can only imagine...