So first a little about my first day in East St Louis. It started out really rough. First I was running a little late (not really but later than I wanted) and noticed I was low on gas but had not time to fill up, so I was not setting out on the right start. And then the mapquest directions were SO wrong. I went around in circles a couple of times... and let's just say that all the stuff said about E. St Louis and it being sketchy are true. So I was not feeling really comfortable driving around in the area. So I stopped at a gas station for directions. Yeah the attendants were behind bullet-proof glass, and I was definitely the only white girl in the area and they definitely looked at me funny.So one of the attendants told me how to get there, and I made it safe and sound. Now that I know how to get there, it won't be too bad... The site is actually on the community college campus, so once I get there it is good.
So the kids were really sweet. They all wanted me to sit by them or play with them or color with them. They really wanted to eat my attention up. The classroom that I observed for the most part of the day had 14 kids in it from the ages of 3-5 (that is the age group that I will be working with). There is a good mix of girls and boys, but in the school it is predominantly african american with a few bi-racial and hispanic kids. (All the teachers are black too, although the cafeteria lady and front desk worker were white...) So any way some of the little kids came up to me and told me that I was "like him" and pointed to the hispanic boy, I am assuming they were talking about my skin color, although he is still much darker than me.
But all in all it was a fun day and I think that it is going to be a great experience. Today I found out that I will not only be at this site, but also another site in East St Louis. I am not sure how I am going to split my time, or why they decided that I needed two sites, but such is life. So next week I will get to go there too...
And here are some experientials that we have done in the last week:
On this one we practiced our attending skills, with a partner. It was about 5min, a piece, and this is what I drew as I was talking with my partner about moving away and adjusting to school. Not sure if there are any real insights besides the fact that a lot of my pieces look similar.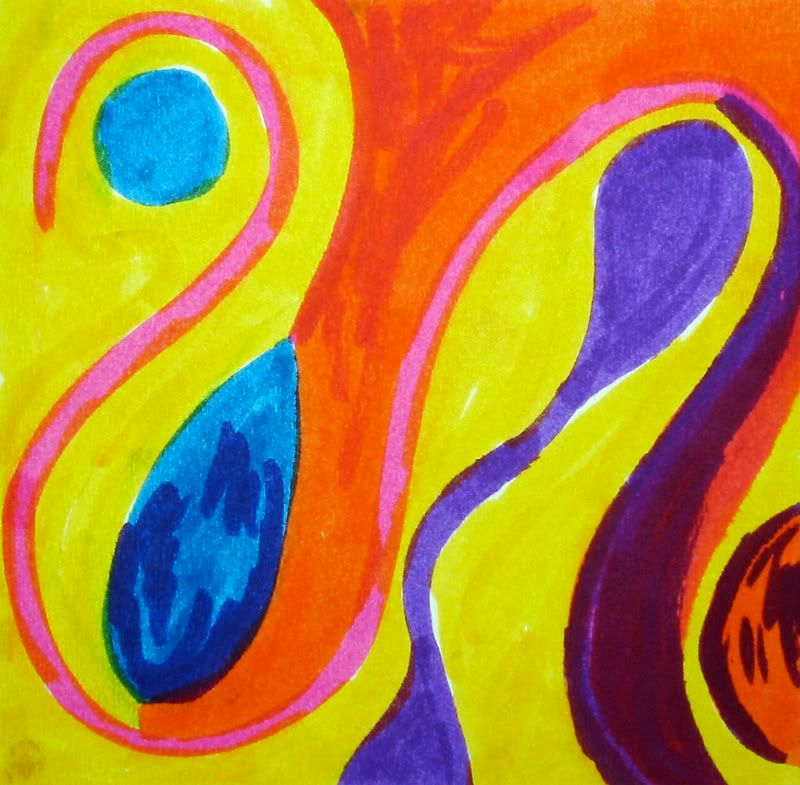 These next few pieces are from an assessment that we were learning about called the LECATA. It is basically a drawing series that you give people (free choice, self, scribble, favorite place and family) and then assess them based on impressions that you get from each piece. We were supposed to draw these like we were kids. Here I have just put up my free choice, scribble and favorite place. On the scribble, we make a scribble and then turn it to see what you see and make it into that image. So....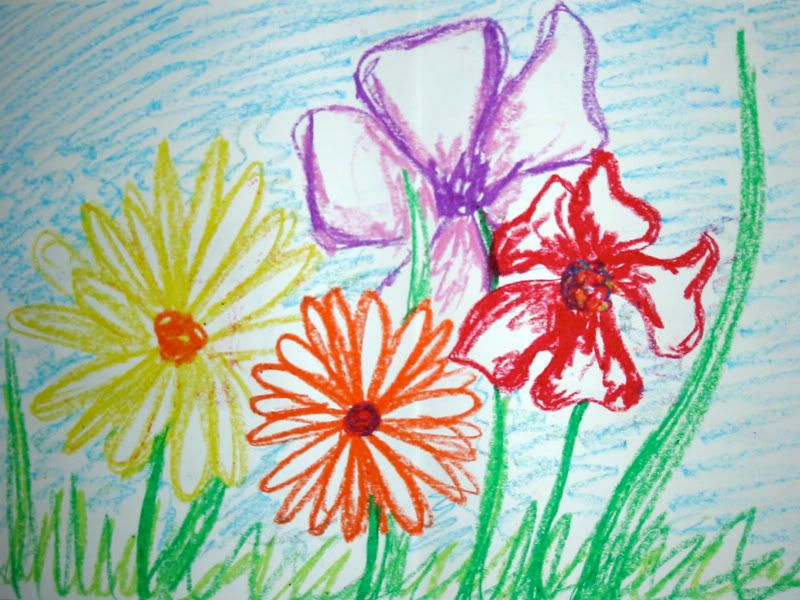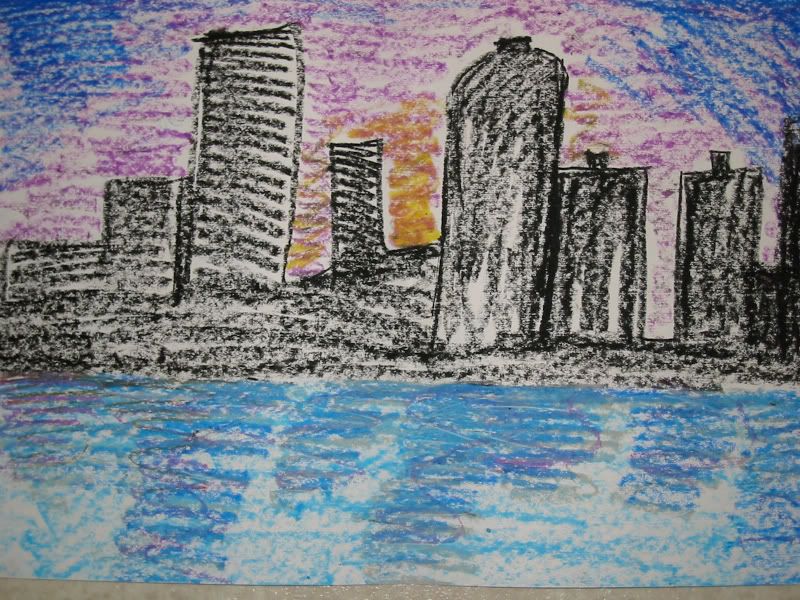 And here is a piece that I did in class because I finished up some other work early. It is a watercolor piece.