So today I had my first test... let's cross our fingers (and toes) ;) And I got my placement for my assistantship, I am going to be at the Discovery Center For Little Scholars in East St. Louis and I start next Wednesday. It should be an experience.
Here are some more experientials for you all...
The first one is a two-person effort where we had to illustrate a chapter in one of our textbooks. This chapter was about the helper and the client and their relationship.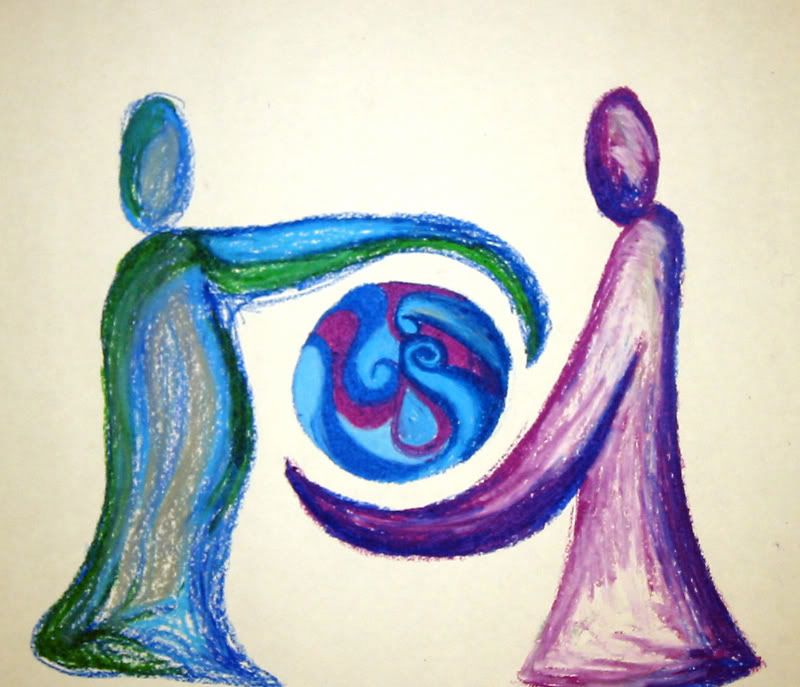 This one is a materials exploration. All the different type of materials were laid out and we were supposed to see which ones we were drawn to. I had just been reading about how some clients are intimidated by producing art, but that they may be ok with collage. And so I experimented with that myself. I found that I liked to tear the tissue rather than cut it as I was doing at first.
This one is a free choice that we did at the beginning of my last class today. I used chalk pastels, I like to get messy and blend these with my fingers. I also like how the colors are vivid.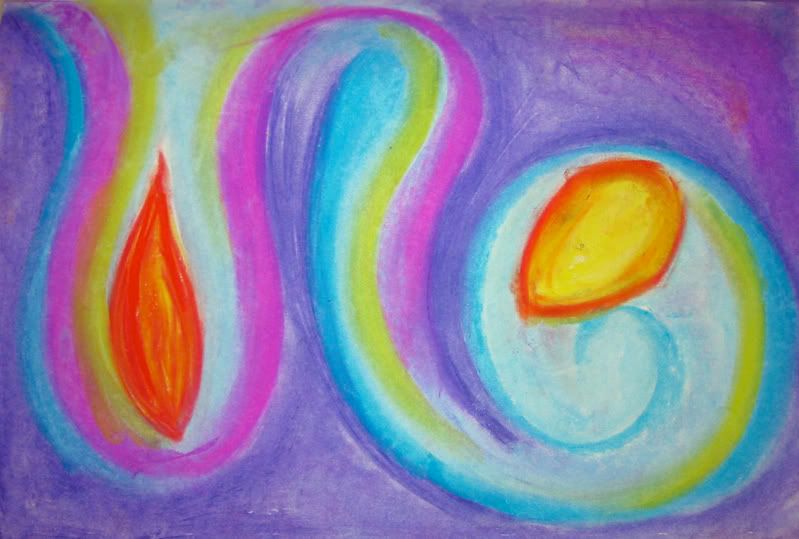 And this last one was done at the end of the same class. We are talking a lot about splitting of personalities, such as the good witch and the bad witch and were told that we could either draw these witches, or 2 fictional characters. So that is what I chose to do. My "bad witch" is some sort of snake character with a pointy beakish nose and my "good witch" is some sort of buddha cyclops creature who has no mouth (maybe to keep all the secrets in?)...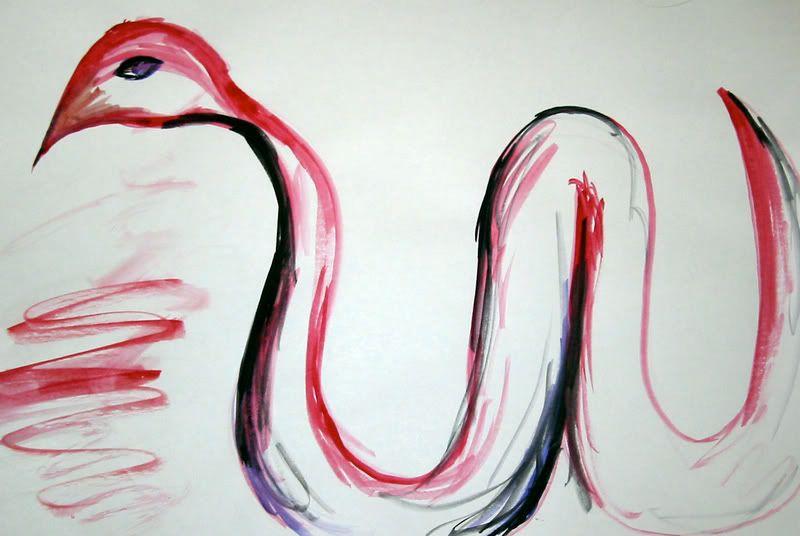 So yeah... that is how school is going... I have a paper to write now about a naturalistic child observation that I did yesterday—which is just a fancy way of saying I watched some kids on the playground!