So summer classes are starting. And my first class is Family Art Therapy, a whole semester in 6 days. Talk about intensive—not only physically but emotionally!
This first one was from the first day of class where we were supposed to draw our family. I wanted to do it abstractly and began to think about the strength of my family, and the bond between my mom and dad. I then thought about the love that they had for the three kids, and how they wanted to protect us from harm—to the point that some have said we were sheltered. And in protecting us from bad, they also kept some good things from getting in as well. Not only this, but it is also impossible to protect from all bad. I don't think that this is a negative thing at all. It just is...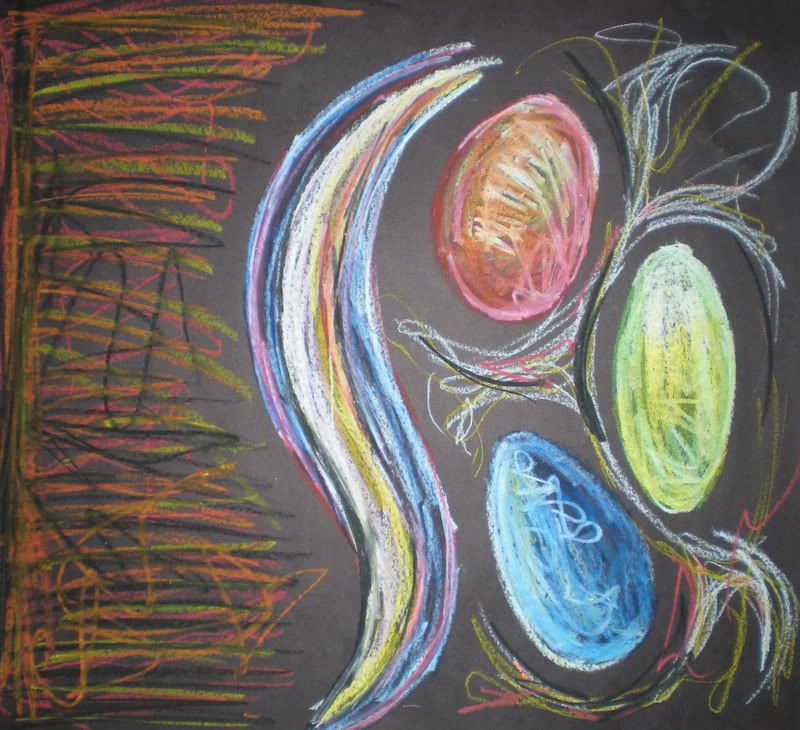 And the next two were pieces done in relation to a chapter that I am presenting on about Humanistic Experiential Family Therapy. One of the therapists Whitaker said "There is no such thing as a person, a person is merely a fragment of a family" and he also said "Marriage is not really a combination of two persons rather it is the product of two families who send out a scapegoat to reproduce themselves." I thought that this was a very interesting concept, and so began thinking about how I could show the person being a product of the family, to the point that the family and the person are one unit. At first I thought that you could see the family in the person (as in the first drawing) but then decided that they should all be one, or merge from one (as in the second).