So I think that I am blaming all the wacky stuff that happened this week on the lunar eclipse ;) Although it was really beautiful. This semester is flying by. I can't hardly believe how fast it is going and how much stuff there is to do.
This first piece is something that we did in my multicultural class last week actually. We were supposed to collect photographs of our culture/heritage and bring them to class and then we created photo pages out of them. There was a very intimate and emotional discussion that ensued from the photos. It was very enlightening and always intriguing how photos can tell so many stories...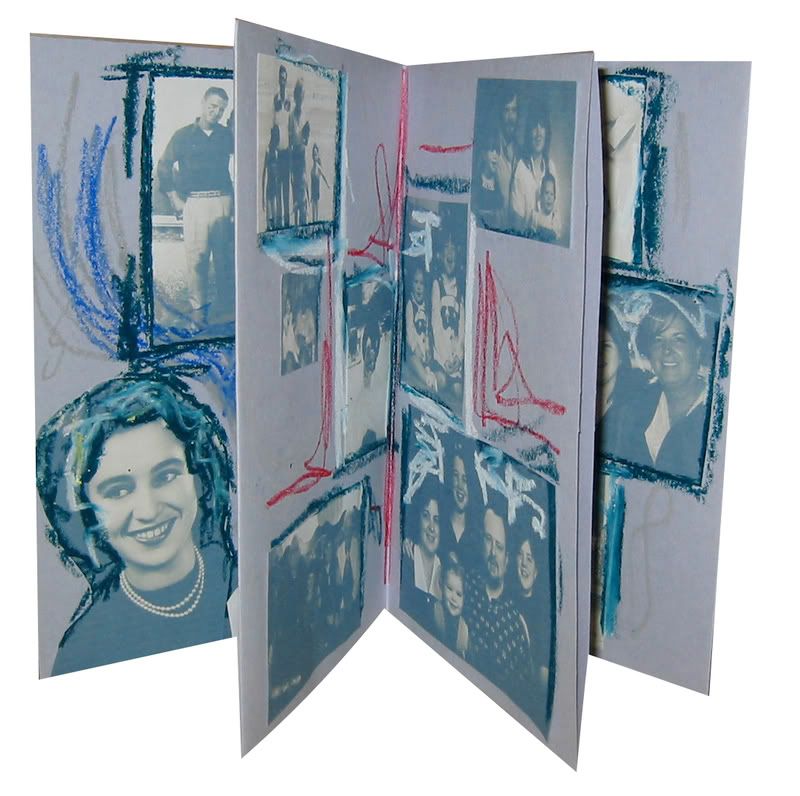 And then today in the child class we were talking about sublimation... which is the act of transforming negative behaviors or drives into something positive and fulfilling. Art is especially powerful for sublimating and today we were supposed to examine a time in our life when art helped to sublimate something. I thought about a particular painting that I did in high school that was a self-portrait using a broken mirror. At this time in my life I was going through a rediscovery and redefinition of myself. It was like I was trying to put the pieces of a puzzle together. It wasn't until much later that I realized what this painting was about, but this image was about the broken mirror and how that helped me reemerge in a more positive light.