Well the class is almost over! Shew... These intensive classes are crazy.
This first piece is based on
Faith Ringgold
who creates painted story quilts, often changing her life magically in the painting. Also in the piece we had to use at least 3 different techniques. I used marbleized paper, printmaking and collage. I really like how the center panel turned out and will eventually cut the quilt border off after the class is over.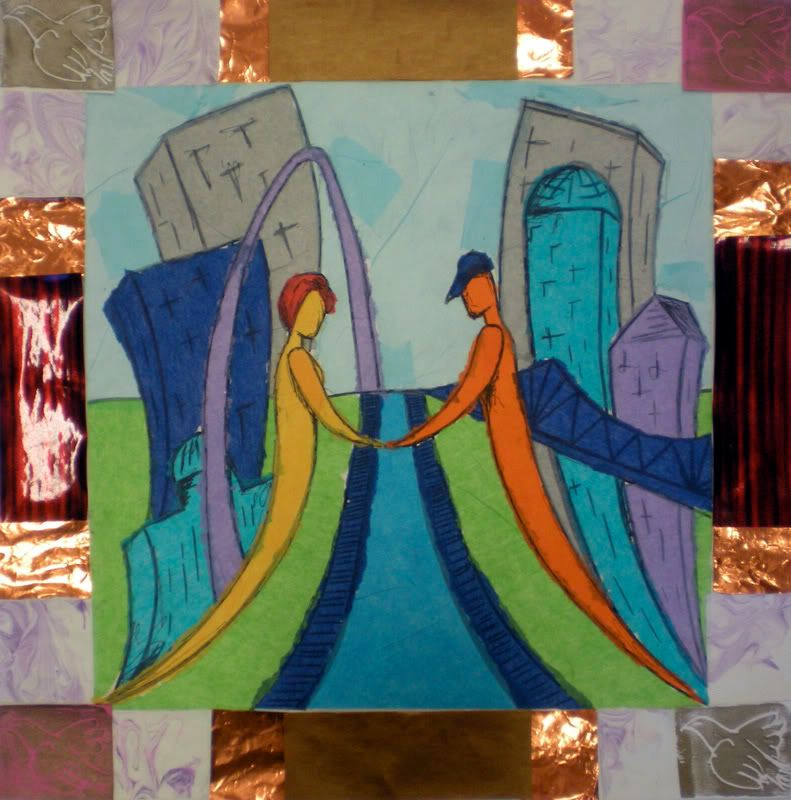 Here is my finished clay pot, after glazing. Looks like a Christmas present to me!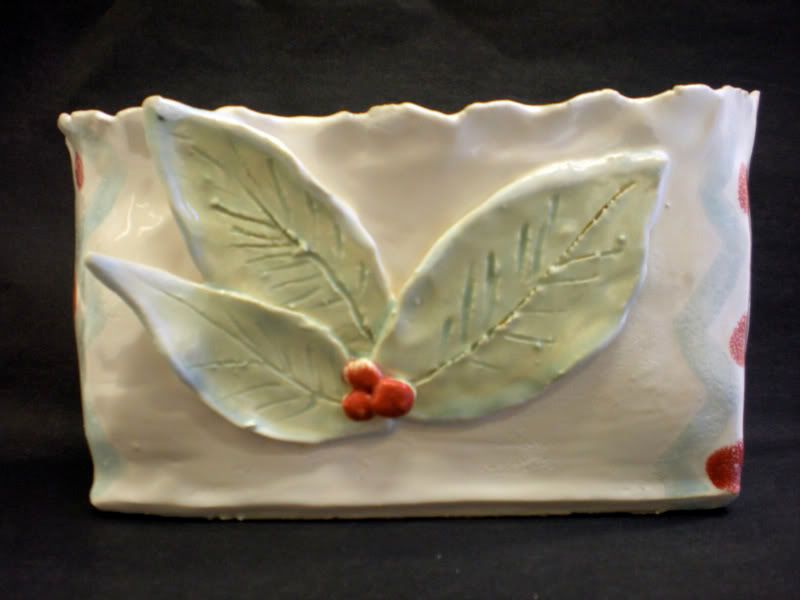 And here is a chalk still like that we did today. I focused on the paper flowers in the still life because of the colors.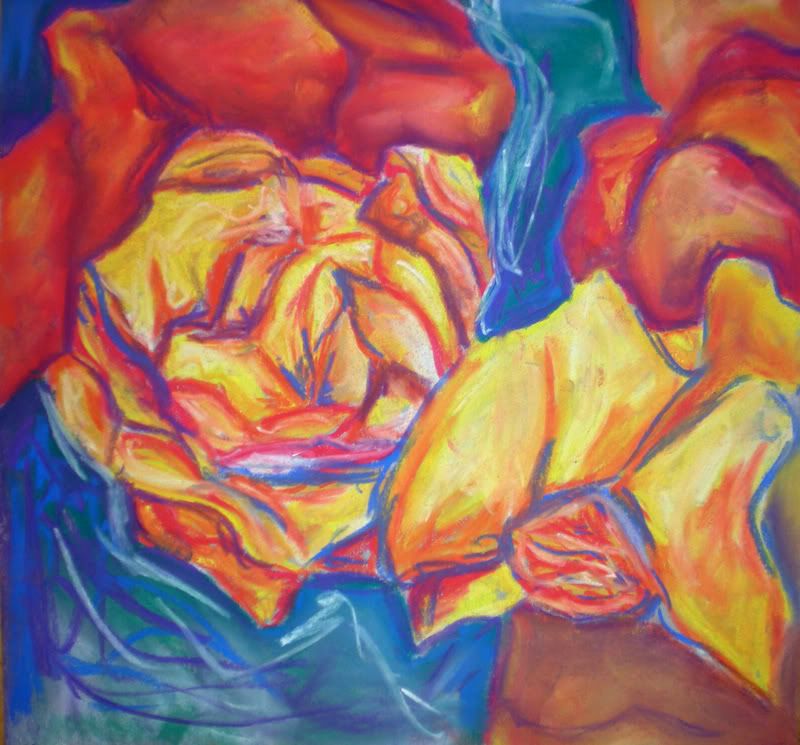 This piece was done real quickly just to learn about the crayon resist technique. It was really fun to do and I loved applying the watercolors and watching roll off the wax lines I had created.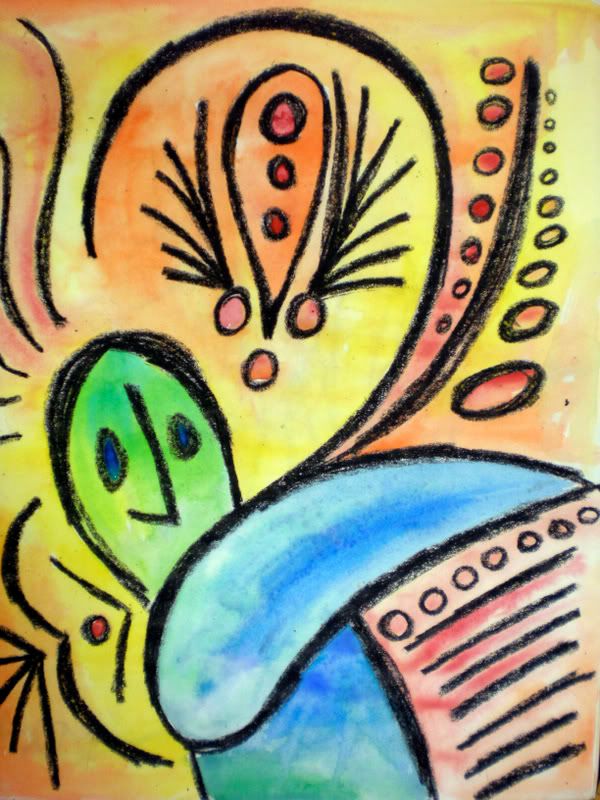 And this is just a quick card that I made from my leftover quilt pieces. I think that I will make some more cards after I cut up the quilt!