Wow it has been a long time it seems. It is amazing that this is my last semester in classes! I feel like I just started. This semester brings a new practicum at a substance abuse clinic, and new classes.
First a little wrap-up from last semester. We did this piece on the last day of classes. It was a really cool experience. We made these little pouches and then made an affirmation for each of our classmates. They then put these in their pouch and created an affirmation packet. It was really a cool way to end the semester.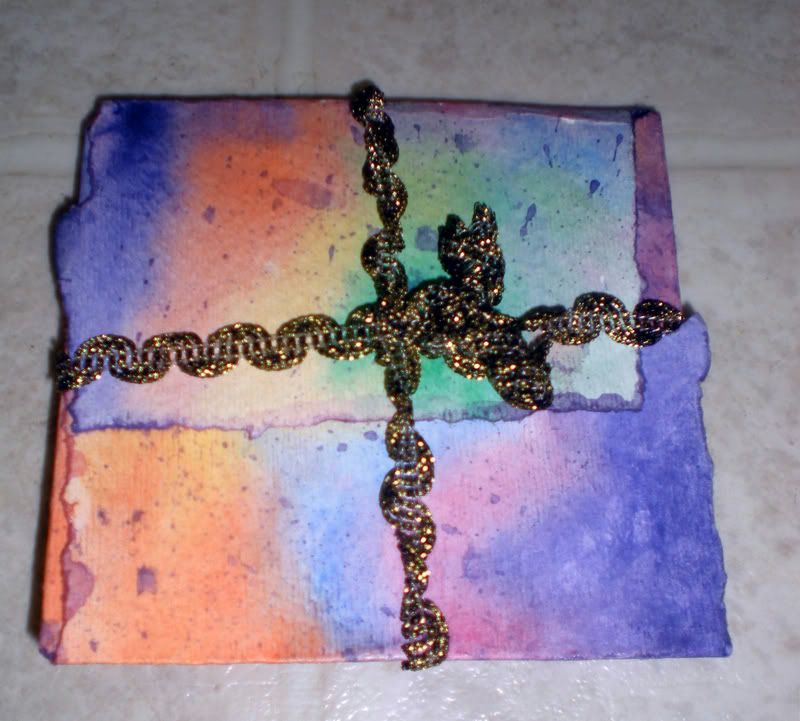 And then this is a reflection type piece I did about the Art Therapy Conference, just combining a lot of the little scraps of memory that I collected along the way.
And last here is a piece that I did in the first day of Creative Process. I wanted to use printmaking, but did not have all the materials I needed so the print came out light. I then used water-soluble oil pastel over top of it. It turned out ok. Not what I wanted but it was nice to create.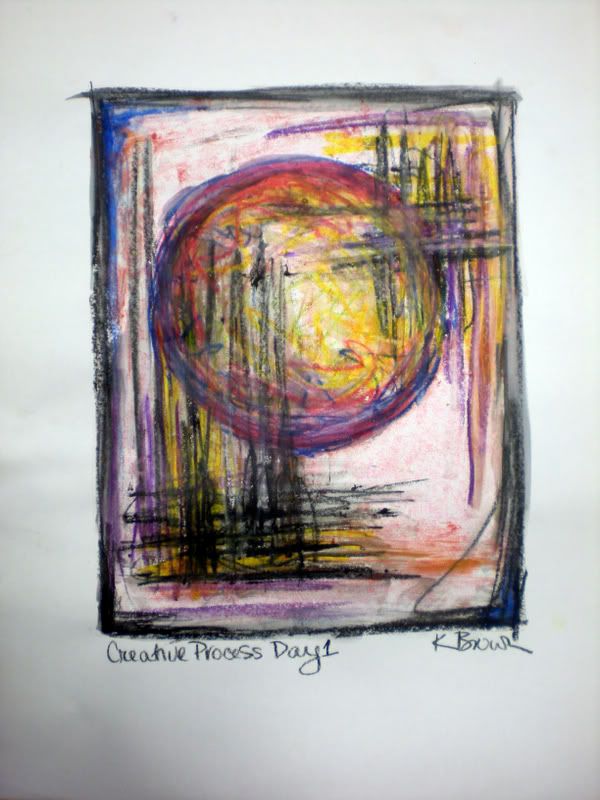 For this class we are supposed to come up with a topic to concentrate on. Since art journaling aligns with my thesis I am going to do a sort of altered book art journal in addition to the art journal I am keeping for practicum. I am excited about it.